Clearing Skies
35mm / color / 27 min / 2002 / fr.
written and directed by Rosa Zacharie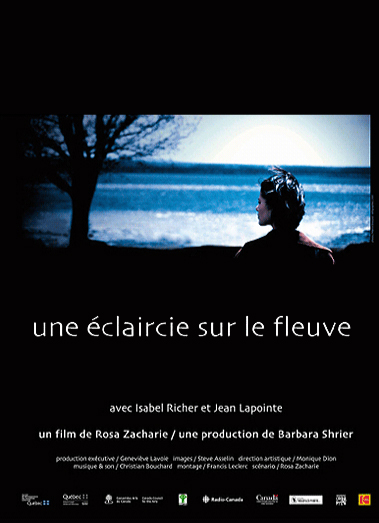 Available on the DVD of Looking for Alexander


Synopsis | Easter week-end. Agnes remembers the last moments spent with her father in his cottage by the sea. Though never close, intuitively they try to make up for lost time.


Cast
Isabelle Richer
Jean Lapointe

Équipe
Producer
Barbara Shrier
Director
Rosa Zacharie
Writer
Rosa Zacharie
Executive producer
Geneviève Langlois
Director of photography
Steve Asselin
Editor
Francis Leclerc
Art director
Monique Dion
Music & Sound
Christian Bouchard

Prizes and Festivals
Genie Awards 2003
Nominated Best Live Action Short Drama

Distribution
International distribution
Ouat Media Inc.
http://www.ouatmedia.com